Brewery of the Month — Lineman
24 Sep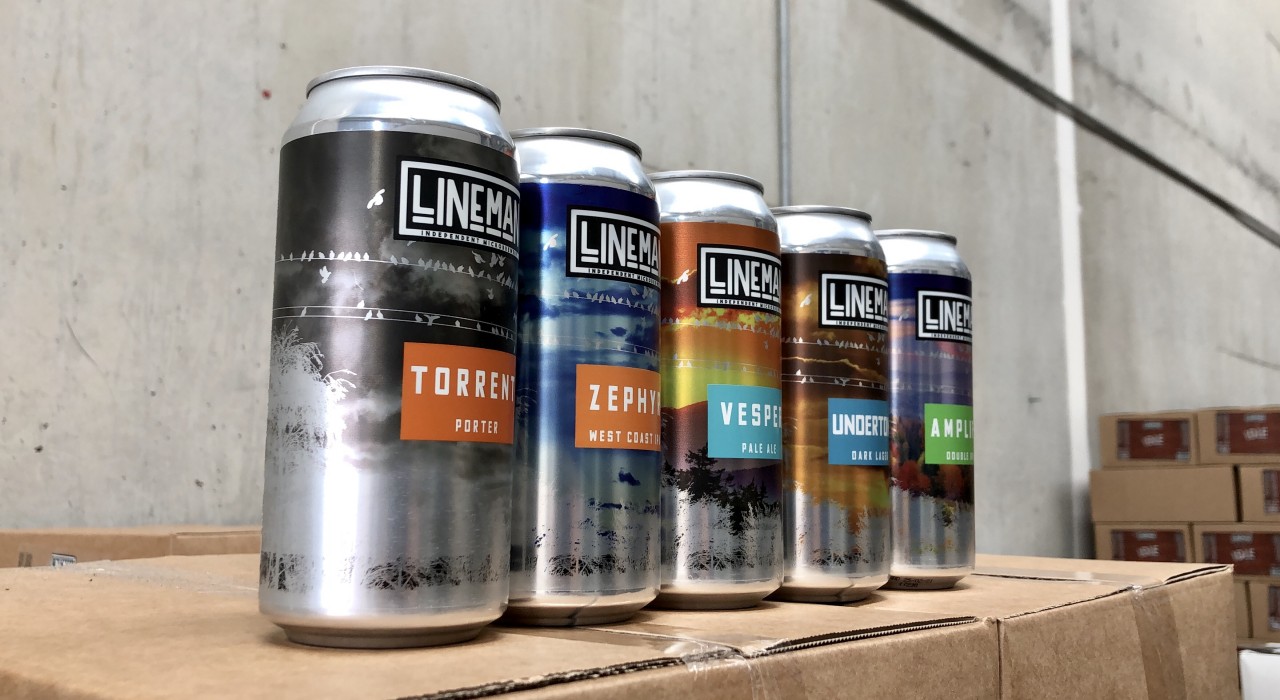 TO VIEW OUR VIDEO INTERVIEW: CLICK HERE
Our long-awaited second Brewery of the Month is without doubt, worth the wait! We have chosen a brewery which is relatively new to the Irish craft beer scene but the team are in no way new to brewing. Lineman are a Rathcoole based brewery, headed by husband and wife Mark and Vivienne, who very kindly took the time to speak with the team at Craft Beers Delivered earlier this month (prior to the most recent lockdown restrictions). Although they have been brewing commercially for just over twelve months, Mark has been an avid brewer for a number of years now and was heavily involved in the Liffey Brewers Club. To add to this, Vivienne brings a keen eye for detail as a trained Graphic Designer and looks after the design aspect of the company and cans. The perfect pair!
Brewing from what was once the Rascals HQ, Lineman released their first beer in August 2019, First Light, a grisette sold by the bottle and on draught. Since then, the couple has gone on to establish a core range of beers to match any of their contemporaries. Some standouts here include the Astral Grains Foreign Export Stout, IDLE Red IPA and the most recent release, the GIGANTIC Imperial Stout. At a whopping 10.4%, this utilises dark malts to produce a boastful stout bursting with notes of bitter dark chocolate and dark roast coffee flavours.
We paid the guys a visit one crisp Monday morning and were welcomed royally with coffee and eclairs. We then chatted at length about everything from starting a commercial brewery, can designs, and what's coming next. But why not have a listen for yourselves, check out the first video instalment HERE!