Brewery of the Month 6 — DOT Brew
29 Jun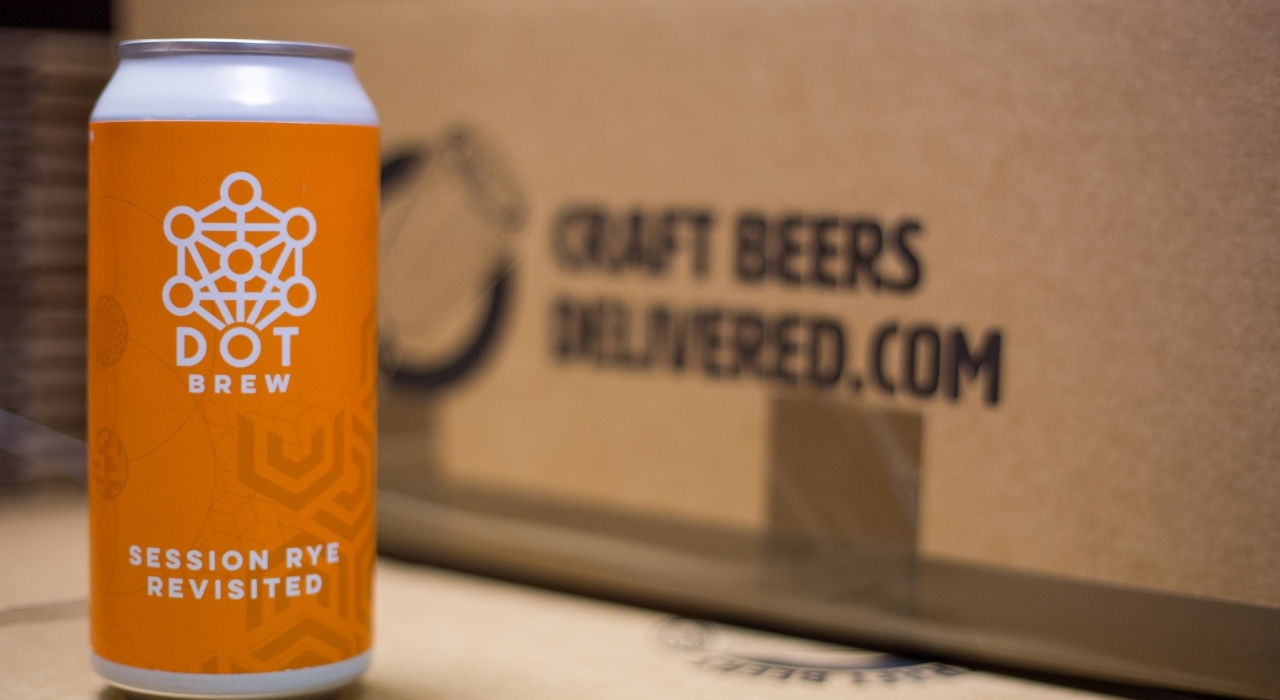 Brewery of the Month is back! And as always, with Brewery of the Month we're committed to shining a spotlight on the incredible breweries around us, the hard work they do getting our favourite brews on the shelves, and of course, the people behind the beer. For our sixth Brewery of the Month, we decided to stick around Ireland's capital and had a great chat with the fantastic Dublin-based DOT Brew.

Sadly, we were unable to meet in person due to Covid-19, but we were able to have an interview with DOT Brew founder, Shane Kelly. Shane has made a name for both himself and his brand over the last few years through a keen passion and love for experimentation when it comes to his brews, most notably in the form of barrel ageing and the hybrid styles they offer. The Dublin-based brewer has carved out quite a niche, developing a unique style and approach which has helped put DOT Brew at the forefront of the Irish Craft Beer scene. The beers are brewed in various microbreweries in and around Dublin and then brought home to Dolphin's Barn in Dublin 8. The site is home to about 50 barrels in a small warehouse which Shane refers to as his 'spice rack', with casks ranging from French oak, Mexican tequila, and American bourbon, to name but a few.
We chatted all things DOT Brew from their key successes and challenges, their love of barrel-ageing to sneak peeks into their upcoming new releases and what's next in the pipeline for the brewery! Definitely worth checking out if you're exploring the Irish Craft Beer scene and looking for something unique to try!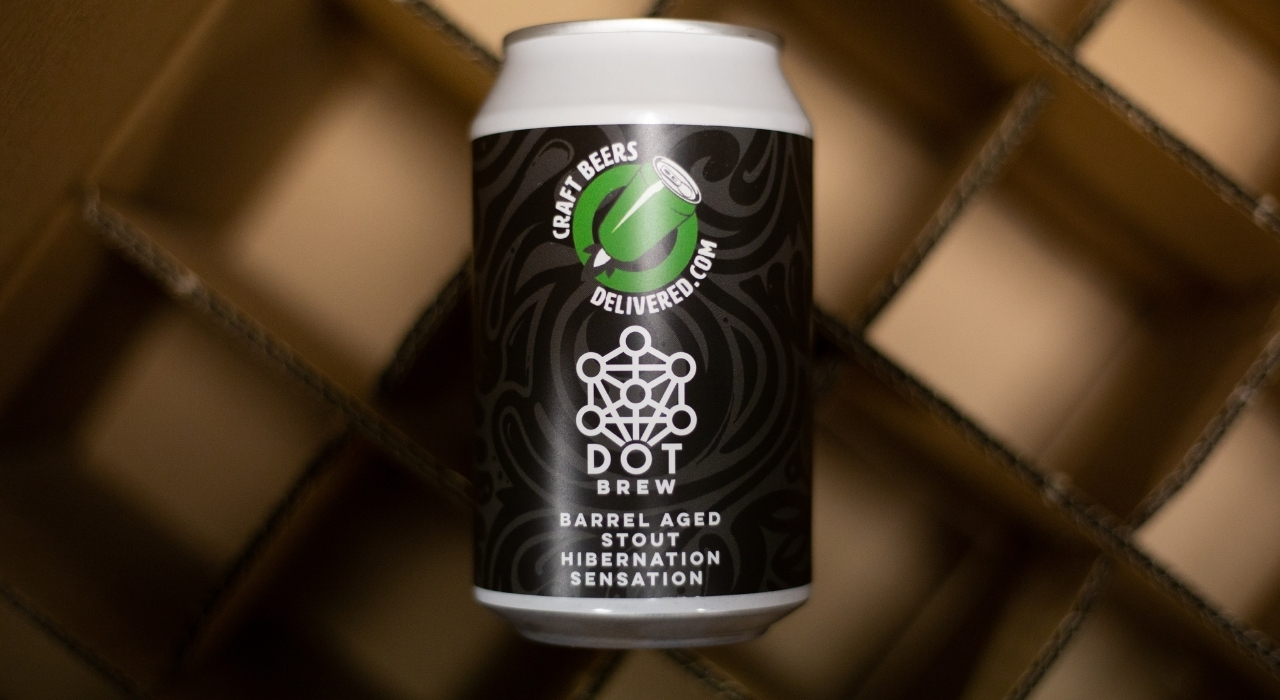 •
Tell us a bit about your role, what is a typical day/working week is like?

It's never a dull day! Like most self-employed people you really need to be able to think on your feet and wear many hats, often at the same time. Anything from beer design / blending / label design / procurement of materials / barrel processing / liaising with producers and the dreaded paperwork. The current running joke is that we are a logistics company that sells a bit of beer on the side. As DOT grows, I am getting more used to delegating roles and tasks. Week to week changes quite a bit. The positive upside of being a small business is that we have the flexibility to be nimble. I love the versatility.



•
What are some of the key successes and challenges that you have experienced since beginning DOT Brew?

Every order met is a success. We have had professional and personal milestones without a doubt. For the first four years, DOT brew was run by myself and my business partners Mikey & Peter on the side of working standard 9 to 5ish jobs. I was fortunate to be self-employed and could tailor my working hours to meet DOT's all-consuming needs. Packaging at 2am in a freezing cold warehouse / the ups and downs of production. The highs and lows are worth it because you are doing it for yourselves. As of last year, I am working full time for DOT and we are in a position to offer solid employment to others at a very solid wage level. We managed to grow organically to this point without clocking up a cent of debt whilst starting with peanuts. It has probably been the biggest challenge and greatest general success. We love a challenge! The next whooper challenge is our expansion to meet current growth. We owe a lot to Irish beer drinkers, friends, and vendors in the industry that have stocked and support DOT both here and abroad. It's great to work with passionate people.



•
What types of trends have you seen emerging in the industry in recent times?

We try not to chase trends. It's safe to say IPA is the new IPA (still). I'd be interested to see where the low & no ABV beer market goes too.



•
Where does the inspiration for the beer names come from?

I'd love to say there's a system, but there really is not! It's completely random from an expression or something said in the warehouse, or a last-minute panic when designing labels. You should see the ridiculous maybe list.



•
What made you decide to specialise in barrel-ageing?

A complete timber fetish! As a homebrewer I played around with wood cubes and broken staves. It's primarily an influence from wine and whiskey maturation. We treat wood the same way a cook treats seasoning and spices. It never gets old pulling samples from barrels, the smell of fresh loads of barrels. The tactile nature of it all.



•
What is the most unusual barrel that you have been able to source? Can you tell us a bit about the process behind that?

The most unusual wood has to be amburana to date, it was full-on marzipan and nutmeg. The cask was virgin then used by Teeling Whiskey for their Wonders of Wood project then filled by ourselves with previously aged stout. Mad stuff!




The sourcing really depends on the project. We have sourced direct for collaborative projects for customers, which is always fun. Often enough we are sourcing barrels for a finishing note or blending for a beer in maturation or a bulk batch we have scheduled to brew. We work with a number of barrel brokers / coopers in Europe and State side to find fresh unique woodwork.




Maturing now we have about 30 different barrel types influences from a series of different white wine / Mezcal (as voted by our barrel adopters) / rum / banyuls / tokaji / maderia / marsala / cognac / a series of awesome single malt / blend whiskey finishing casks / chestnut / port to name a few. We have a few due in next week which are ex-bourbon ex-maple syrup / apricot brandy / old elk bourbon, and something else I'm forgetting.




One project that I'd LOVE to do is to get a full set of old balsamic vinegar barrels. A full set includes oak, acacia, ash, mulberry, cherry, juniper, pear wood, chestnut wood in incremental sizes! (Still hunting for these - any help appreciated).



•
It's fair to say that you like experimenting with different hybrid styles, can you talk to us a bit about the idea process behind this? Is it all experimentation?

The style guide is out the window when it comes to the BA program. It's all to taste. We do plenty of R&D project that don't see the light of day. It's all learning.
•
Can you tell us a bit about your barrel-ageing program?

From the outset the focus was pretty clear. The first DOT beer produced in 2015 (released in May 2016) was barrel aged at a time where the standard initial release went down the lines of the trinity. Instead, DOT released a ballsy imp stout and a session IPA built with a good 22% of grain bill with pale rye. Beyond the initial releases as mentioned I have a timber fetish! We are totally pinching modern finishing techniques from the wine and whiskey industries. For us, the ability to create a beer to taste from, multiple maturations, for example, bulk maturation completed with finishing barrels / blending of styles and barrel types, gives us the ability to achieve a great layering process and depth of flavour. To date, we have rolled out anything from tiny barrel-aged session ales to monster two-year-old eis-stouts. Not to be mistaken, we love hop-forward beers too. Our barrel program especially as a gypsy / cuckoo / beer architects gives us more scope to play and choreograph 'unique'.



•
Besides your own, what beers are you enjoying lately?

At the moment I'm all about super clean pils, both classic and modern. On the Irish side, there are some great examples out there (too many to mention) loving the Land and Labour beers at the moment, it's an awesome addition to the Irish scene. Those Whiplash & Third Barrel beers aren't bad either!



•
Are there any future collaborations that you would like to do?

We are always open to exploring possibilities. You guys interested? (Editor's note: Of course!)



•
What's next for DOT Brew?

Tomorrow filling barrels / next week receiving barrels, on the big picture stuff a new canning line is due to arrive in three weeks which will solely be for BA beers inhouse and we are currently on the hunt for extra space for maturation... and the DOT Wild Project will soon see the light of day four years and counting since the first beer was brewed.



•
Can you remember your first beer which sparked an interest in craft brewing?

Absolutely! Odell IPA and Rodenbach. There were just so different at the time. Defo time capsule beers for me.



•
What advice would you give to people starting out with homebrewing?

Biggest advice is water treatment, temps, and timing. Nail these three elements and you are on to a winner. Also, when tweaking a recipe or rebrew just change one element from batch to batch to really track the differences. A thick skin is great. Get out there, use the homebrew forums and competitions to get constructive criticism and feedback. Your mates will always tell you that your (free) beers are great!




Be sure to check out our full range of DOT Brew beers here on Craft Beers Delivered. And, of course, be sure to check out our Hibernation Sensation, a collaboration we did with DOT Brew just last year!




If you want to hear about all the latest new beers and limited offers as soon as they go on sale, then be sure to subscribe to our newsletter at http://eepurl.com/dsxZE1