Good For What Ales You – All About IPAs
26 Aug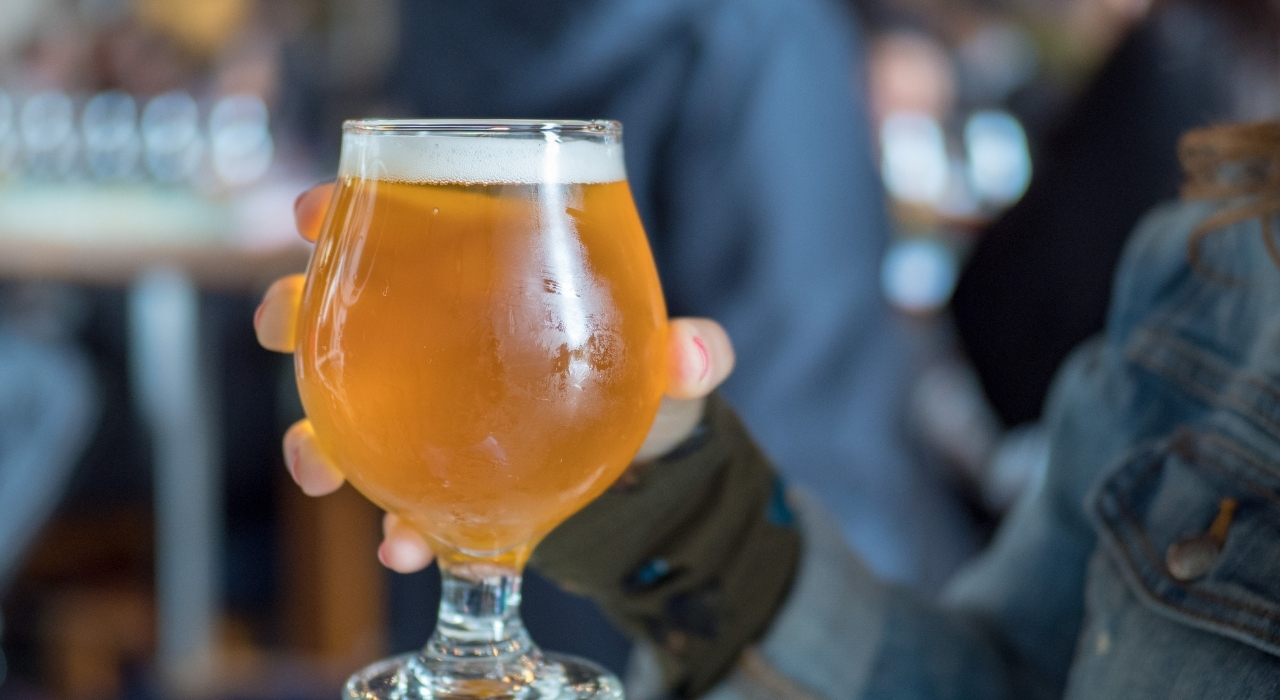 Posted By
0 Comment(s)
148 View(s)
Welcome to the next instalment in this series where we look at different beer styles, how they are made, their history, and of course, a few recommendations to enjoy.
It wouldn't be a style guide without discussing the IPA—a beer style that is almost synonymous with craft beer for what it has done for the craft beer market. Just a little over a decade ago, if you went to a pub and asked for an IPA, you might be answered with a blank, confused face. Today, it has overtaken lagers as the most requested and favoured beer of craft drinkers.
IPA means India Pale Ale. There are numerous speculations as to the origins of the style. The most prevalent story is that the style came about as at the height of the British Empire, it had sailors and troops stationed around the world, with India being one of its important outposts. The hot climate meant brewing in India was not feasible, and so, brewers back in England began experimenting to see how they could supply reliable and steady beer to their fellow countrymen abroad. And so, through a long and complicated history, the modern-day IPA was born. And, like most things of modern times, there are numerous variations such as Dry Hopped IPA, Double IPA, Milkshake IPA, Black IPA, New England Pale Ale, West Coast IPA, and many more.
If you're unfamiliar with the style and curious about what to expect, the short answer is hops. Sometimes lots of hops! Over the course of history, for a variety of reasons such as to preserve beer on long sea voyages, India Pale Ale has evolved into quite possibly the most hopped beer style of them all. On these long sea voyages to the British Empire in the East, beer was loaded up with hops to prevent bacterial spoilage and were sealed in wooden barrels. Over time, the hops hung around in the beer for so long that they gradually lost their fruity flavours and left a rather bitter taste which became part of the profile of IPAs. Of course, other beers such as porters were being exported to India at the time without the hop additions so the style did not evolve exclusively because of this, but rather as a more palatable style for the hotter climate.
So, if you like bitter, floral, earthy, citrusy, piney, and fruity beers with complex flavours, then you're bound to like IPAs.
But what is an IPA and where did the style come from? Well, fellow hop head, let's dive in and take a deeper look.
The History
In the early 18th century, ales were quite different than the ones we know and love today. They were lightly hopped and mostly brewed with coke-fired malt as air-fermenting was not possible due to England's rainy weather. This process meant the barley was less smoked and roasted in the malting process, and hence produced a paler beer.
Early IPAs would not have been considered strong ales like today. In fact, most only had a slightly higher ABV than other beers of the time. As mentioned above, the style came about from a need to supply beer to British outposts in India. Porters were being exported at the time, as were other styles, but were not well suited to the warmer climate of India. Brewers back in England experimented with different approaches, eventually creating some of the early IPA prototypes.
The style started around 1840 and by the 1860s, this new emerging beer style had truly kicked off and were widely brewed in England. Demand grew for this type of beer grew and it soon emerged under the name 'India Pale Ale'. IPAs have undergone an interesting journey over its history, being a beer style produced for the Indian market, revived by Americans when it fell out of popularity, and then copied by brewers in Britain.
What Does An IPA Taste Like?
When some people think IPAs, they immediately think bitterness due to the high hop content. But IPAs offer so much more than that and are more an exploration of what hops can do for a beer's overall flavour and aroma than just trying to be bitter.
West Coast IPAs, for example, are where some consider the fruity hop exploration really began. These beers tend to favour a lower malt concentration to let the hops and their profile really shine. As a general rule of thumb, expect these beers to put the tropical notes certain hops can produce to the centre stage while also pertaining the bitter notes one expects from the style. Bear Republic Racer 5 is perhaps one of the most iconic beers of this style and one of the most awarded in the US market.
New England IPAs (also known as hazy or fruity IPAs) are characterised by their juicy citrus flavours with lower bitterness than other IPAs and a smooth, hazy appearance. Whiplash Walk the Night is a good example of this style if you're unsure where to begin. A variation on this style is the Milkshake IPA which adds lactose to give the New England IPA a creamier texture and mix up the palate a little, which is bound to persuade those looking for sweeter notes in their IPA.
Double IPAs (or the elusive triple IPAs) are where things are dialled up to 11… percent that is and sometimes higher! These beers are generally harder to find and only limited-edition releases from breweries. Due to their high levels of bitterness these might not be for everyone. Kinnegar Double Bunny and YellowBelly Immoral Support are two fine examples of this style for those brave enough to try them. Another example for those looking beyond the average IPA would be a Black IPA. While some might argue this is not an IPA and actually a Cascadian Dark Ale, these beers balance well the line between an IPA and a stout, while offering great roasted malt and hoppy aromas. If you like stouts or porters, this might be the IPA style that wins you over!
Recommendations: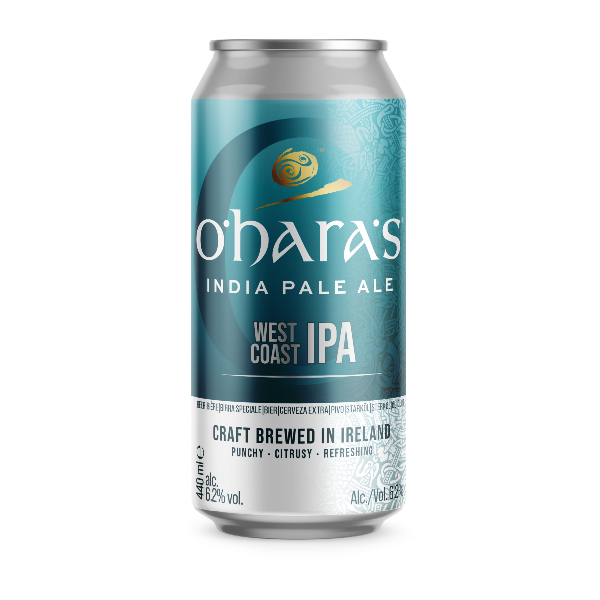 A delightfully hoppy West Coast IPA made with an Irish twist! Punchy and citrusy with a subtle malt backbone and moderate bitterness. Made using a variety of hops which include Cascade and Mosaic. Refreshingly smooth from the first sip until the last. Bound to please any experienced hop lover or win new hop heads over!
ABV: 6.2 % | €3.00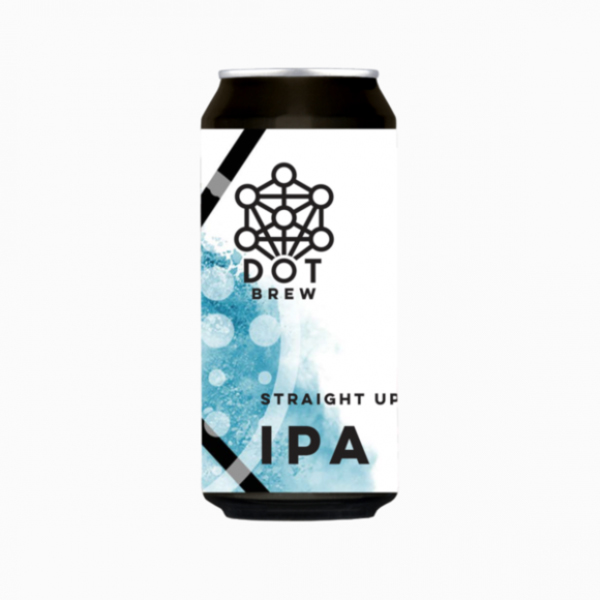 A bright, balanced, and approachable IPA. As the name suggests, this is a straight up IPA without the frills and extras some others in this list might offer. Captivating stone fruit and floral notes on the nose and a super soft bitterness hold the palate together with just a pinch of rye spice on the finish. Simple, bright, and brilliant.
ABV: 6.6% | €5.00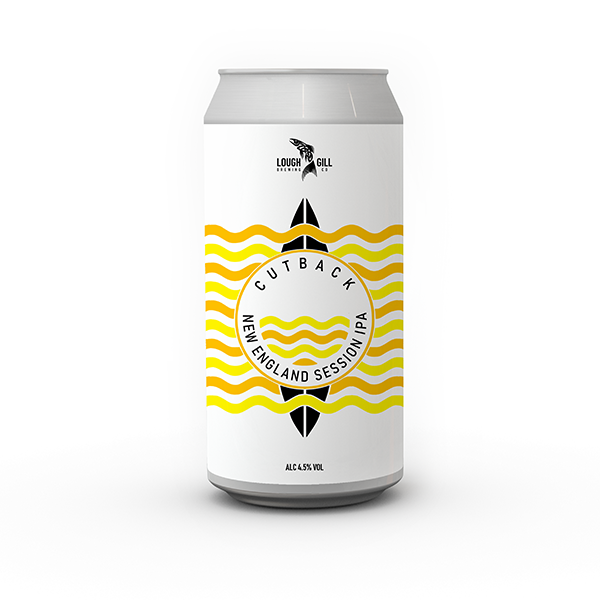 An aromatic hazy session IPA that is light on the palate and highly sessionable at just 4.5% ABV. This Sligo town beer is brewed with Comet, Azacca, and El Dorado so expect bountiful notes of tropical fruit and hops!
ABV: 4.5% | €3.00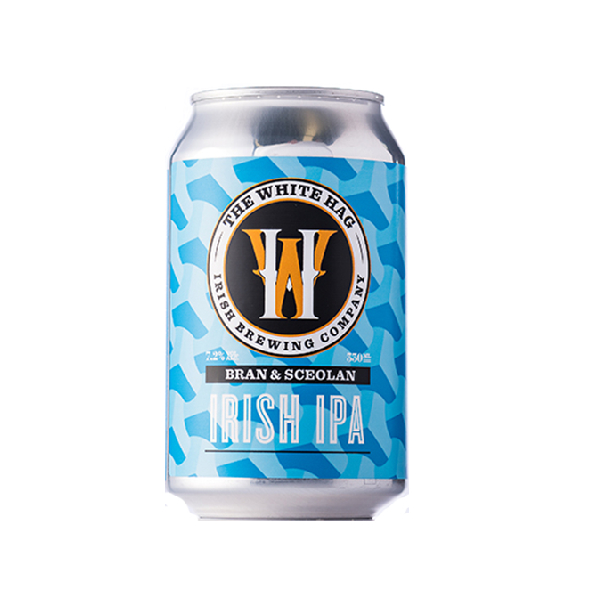 Named after the two Wolfhounds of warrior Fionn Mac Cumhail. Bran & Sceolan IPA is an American-style IPA made from 100% Irish malt. This brew holds a slight hop haze from the high levels of dry hopping used. As such, expect notes of pine, citrus, and grapefruit along with plenty of sweet, malty flavours. Soft in the mouthfeel with a wonderfully balanced finish.
ABV: 7.2% | €2.50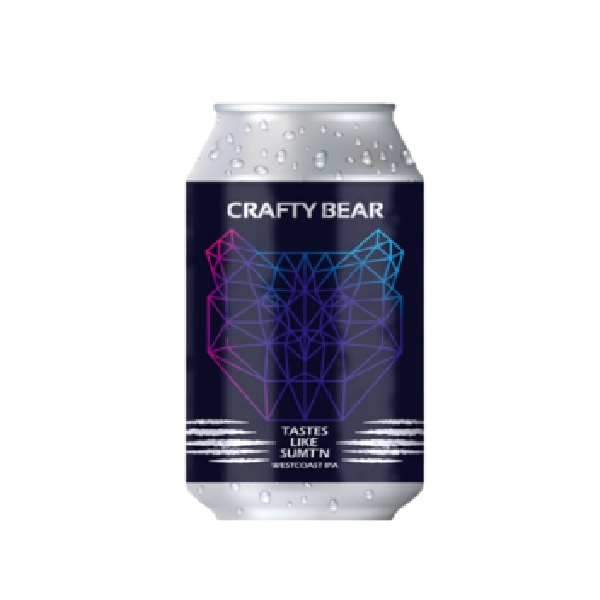 Tastes like Sumt'n indeed! This straight-up IPA is funky, heavy, and packed with greasy resins. Pours much darker than the others on this list with a darkish amber tint. Starts with a hoppy bitterness with lots of familiar old-school IPA vibes before delivering summer fruit flavours and ending with a sharp finish.
ABV: 6% | €2.85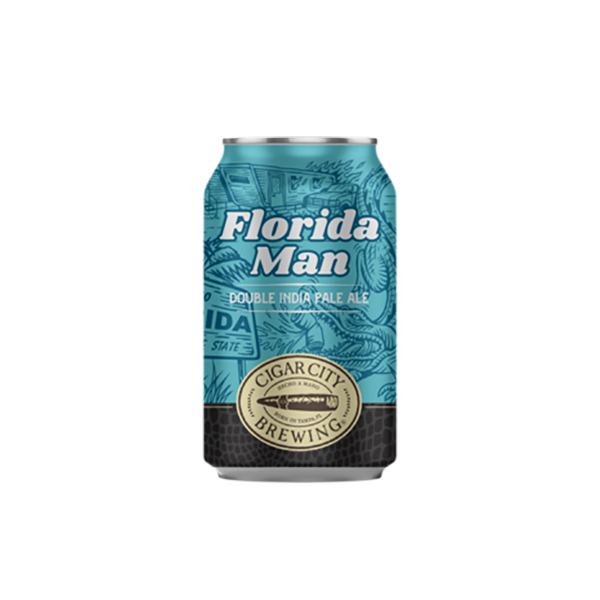 A big and bold Double IPA from Cigar City which is bursting full of tropical fruit notes, peach, and surprisingly, a little honey dash of Canadian honey malt. Made from a unique blend of American hops such as Citra, Azacca, El Dorado, and Mandarina Bavarian hops. This brew has been named after the Florida Man, a notorious superhero known as 'the world's worst superhero'.
ABV: 8.5% | €3.91
So, as you can see, IPAs are so much more than just bitter tasting beers. IPAs and their hop-forward, fruity, expressive, sometimes experimental tones are one style not to be missed if you love a complex, well-flavoured brew. So what are you waiting for? Be sure to try one of the recommendations above and hopefully you'll be a fellow hop head in no time!
Want more beer recommendations? Want to hear about the latest new brews? Then be sure to subscribe to our newsletter at http://eepurl.com/dsxZE1