Spread The Cheer With Our Christmas Beer Guide
03 Dec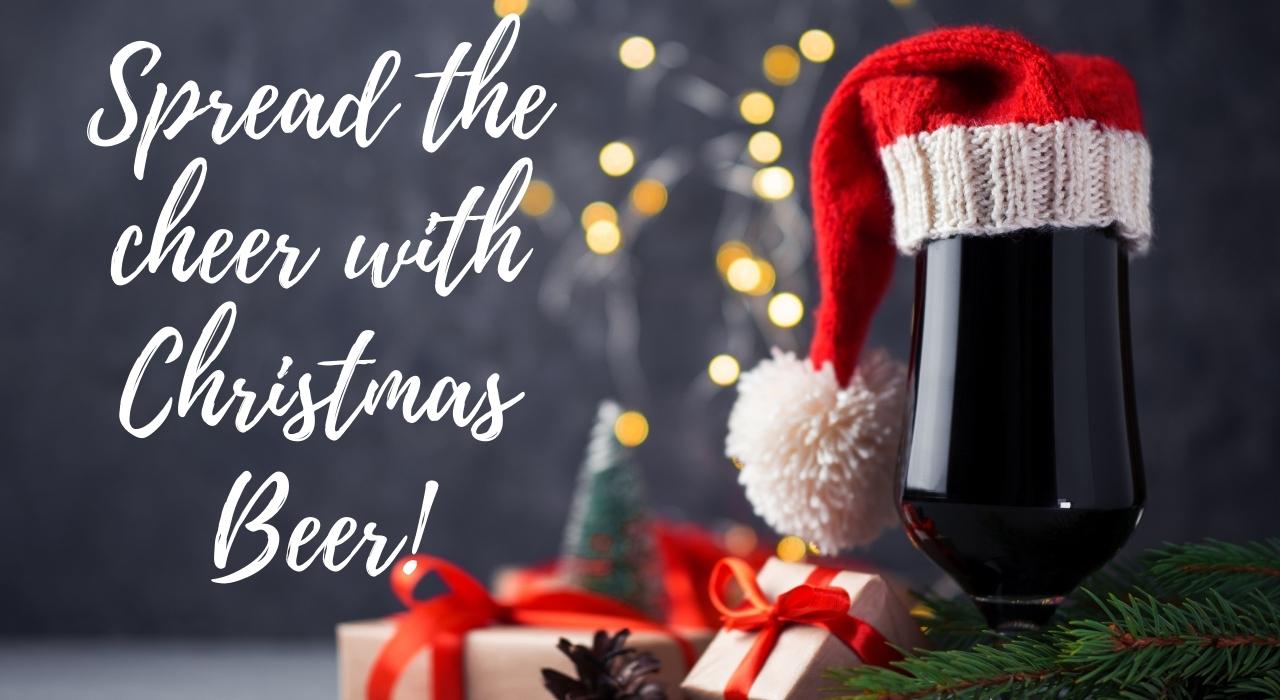 Posted By
0 Comment(s)
435 View(s)
Forget socks and deodorant packs -- we all know good quality craft beer is the best gift out there! We've put our thinking (and drinking!) caps together and complied what we feel is the perfect gift guide for any craft beer lover out there.
So what are you waiting for? Get scrolling and give your taste buds the treat they deserve this holiday season!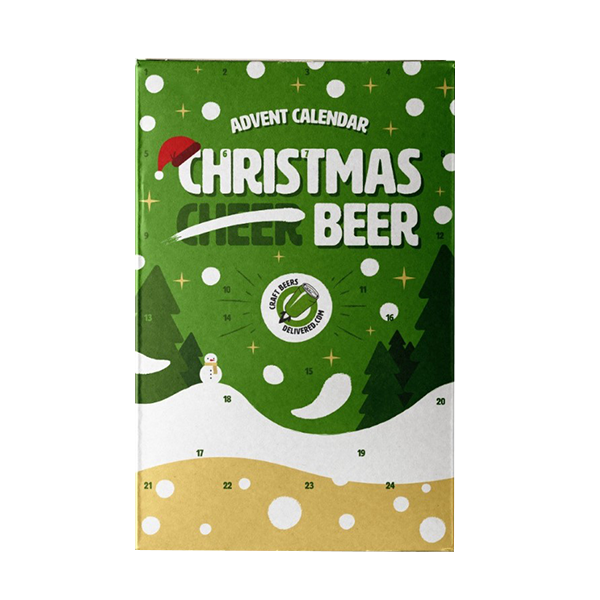 It wouldn't be Christmas without an advent calendar, and what better advent calendar than one full of delicious craft beers! Building on the success of last year's Advent Calendar, we've put together a BIGGER and BETTER eclectic selection of craft beers from Ireland and all around the globe. Expect everything from firm favourites to limited releases and most certainly a surprise or two!
These delicious tasting one-a-day beers will see you through from December 1st to the 24th! The ideal festive gift for the beer enthusiast, so go on... treat yourself or surprise someone else and spread the Christmas cheer beer!
ABV: *Various | €95.00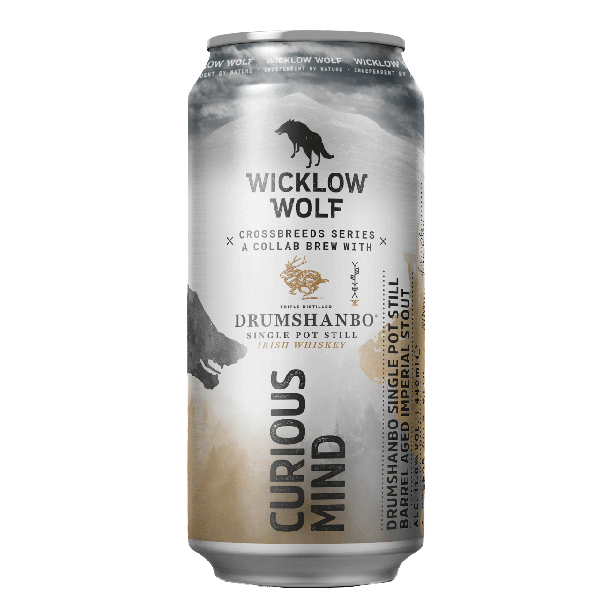 A welcome addition to the pack! This big Imperial Stout came about from a meeting between Wicklow Wolf and The Shed. And thus, this beaut was born! Aged for 12 months in Drumshanbo Single Pot Still Irish Whiskey Barrels to create a wonderfully rich and complex brew with aromatic hints of oak and spice. Truly lovely stuff!
ABV: 11% | €6.10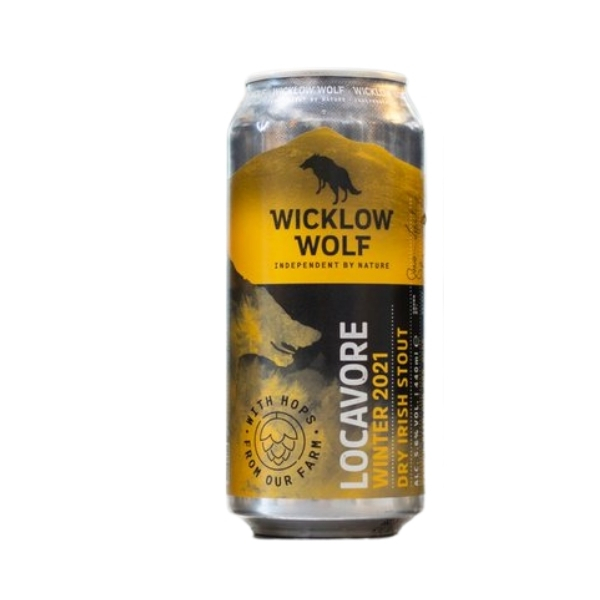 The latest edition in Wicklow Wolf's Locavore series, which is made from hops hand-picked by the Wicklow Wolf team. As always, this series is a beautiful expression of all Co. Wicklow has to offer and all the hard work the pack at Wicklow Wolf put into each beer. This release is a fresh-hopped dry Irish Stout. Promises to be wonderfully fresh and crisp!
ABV: 5.6% | €3.40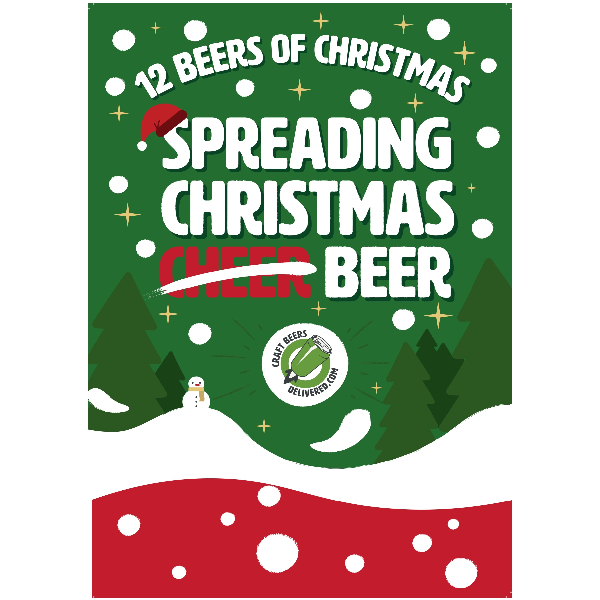 Introducing our FIRST 12 Beers of Christmas bundle! Let us take the stress out of picking your perfect Christmas beers with this bundle or treat that craft beer lover in your life with this perfect Christmas gift! Featuring some firm favourites over the year, plus a few delightful picks we're sure any craft beer lover will enjoy!
ABV: *Various | €41.95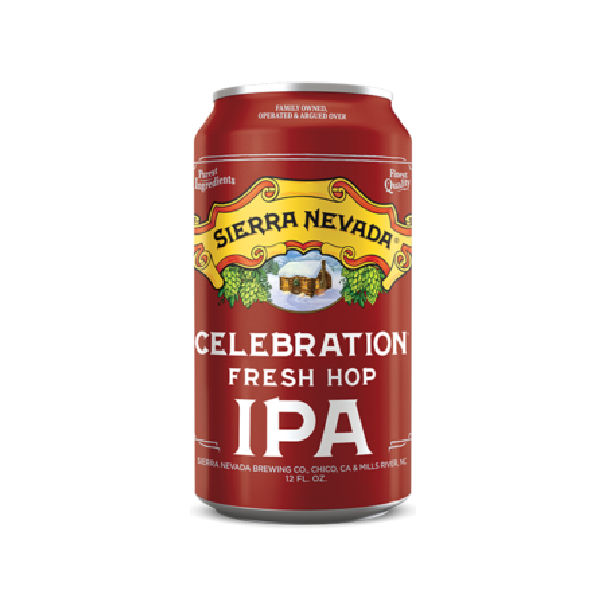 One to warm you up on these long, cold nights of winter! This edition of Sierra Nevada as always is wonderfully robust and rich. The dry-hopping gives this ale a lively, intense hoppy aroma. One to write down on Santa's wishlist for sure!
ABV: 6.8% | €2.55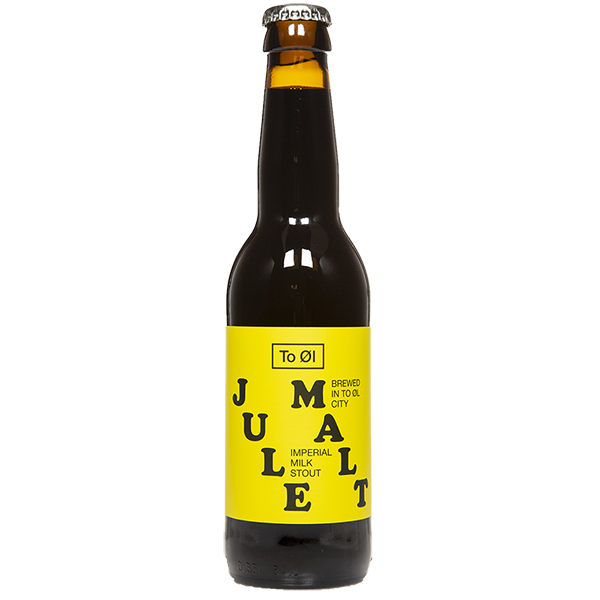 To Ol are back and delivering more truly gluttonous and naughty beverages to enjoy this winter! This winter stout packs a powerful 13% ABV! Taste is lip-smackingly sweet and as dark as a winter's night. Packed with an abundance of lactose so you know how sweet this one is going to be!
ABV: 13% | €5.70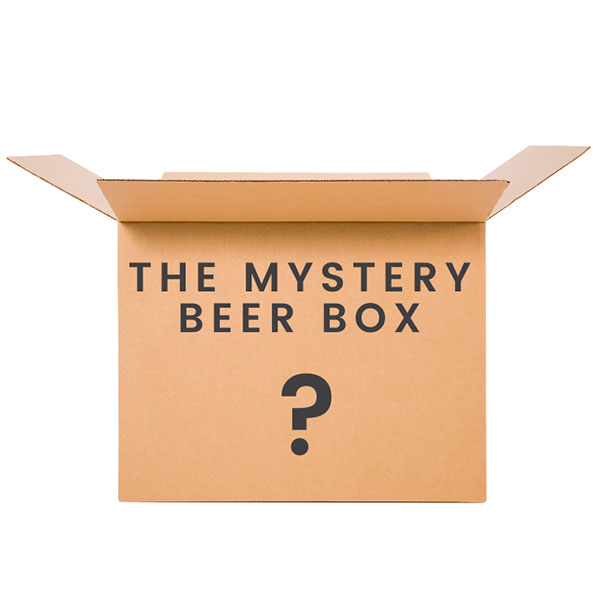 For those looking for a good mystery or maybe to try some new beers and rediscover old favourite! This surprise 12 pack of beer contains a mix from IPAs to Barrel-Aged Stouts and everything in between. Expect a wide range of styles from across the globe...but that's all we're telling ya!
ABV: * Various | €44.00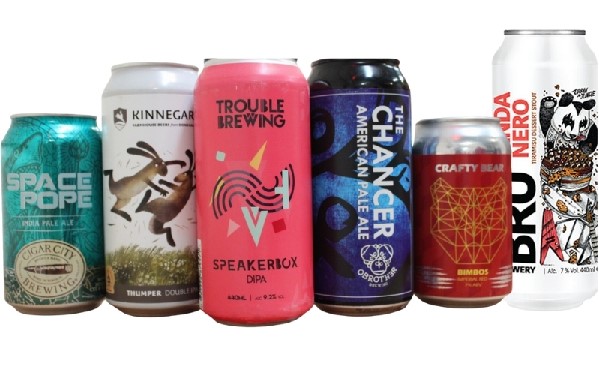 This gift set features a rather tasty selection of craft beers, a range of styles with ABVs all over 5.4%. Perfect for when you're looking for beers with a bit more of a kick!
Please note, should for any reason one or multiple of the above beers are out of stock, we will replace with a beer(s) of a similar value and notify the consumer.
ABV: *Various | €20.00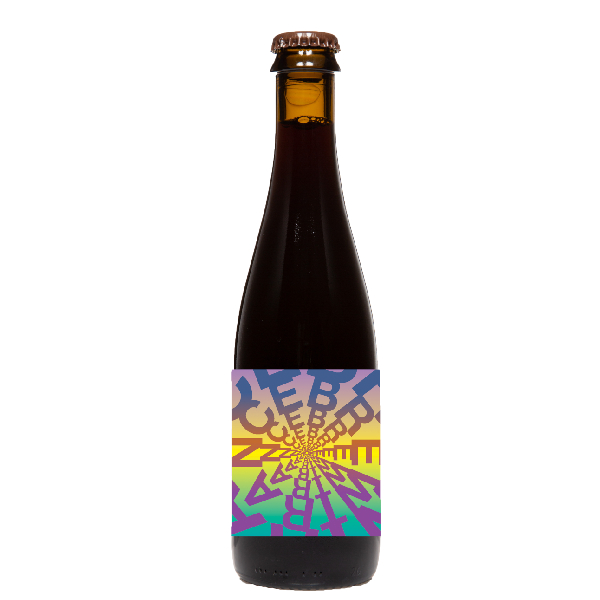 It's been a long time since To Ol and Omnipollo have done a collaboration so suffice to say we're stoked about this one! This wickedly sweet bourbon barrel milk stout takes the sweetness factor and cranks the dial up to 11! Brewed with marshmallows, coconut, vanilla, and hazelnut salted caramel. Forget dessert this Christmas, this is what you need!
ABV: 12.9% | €23.50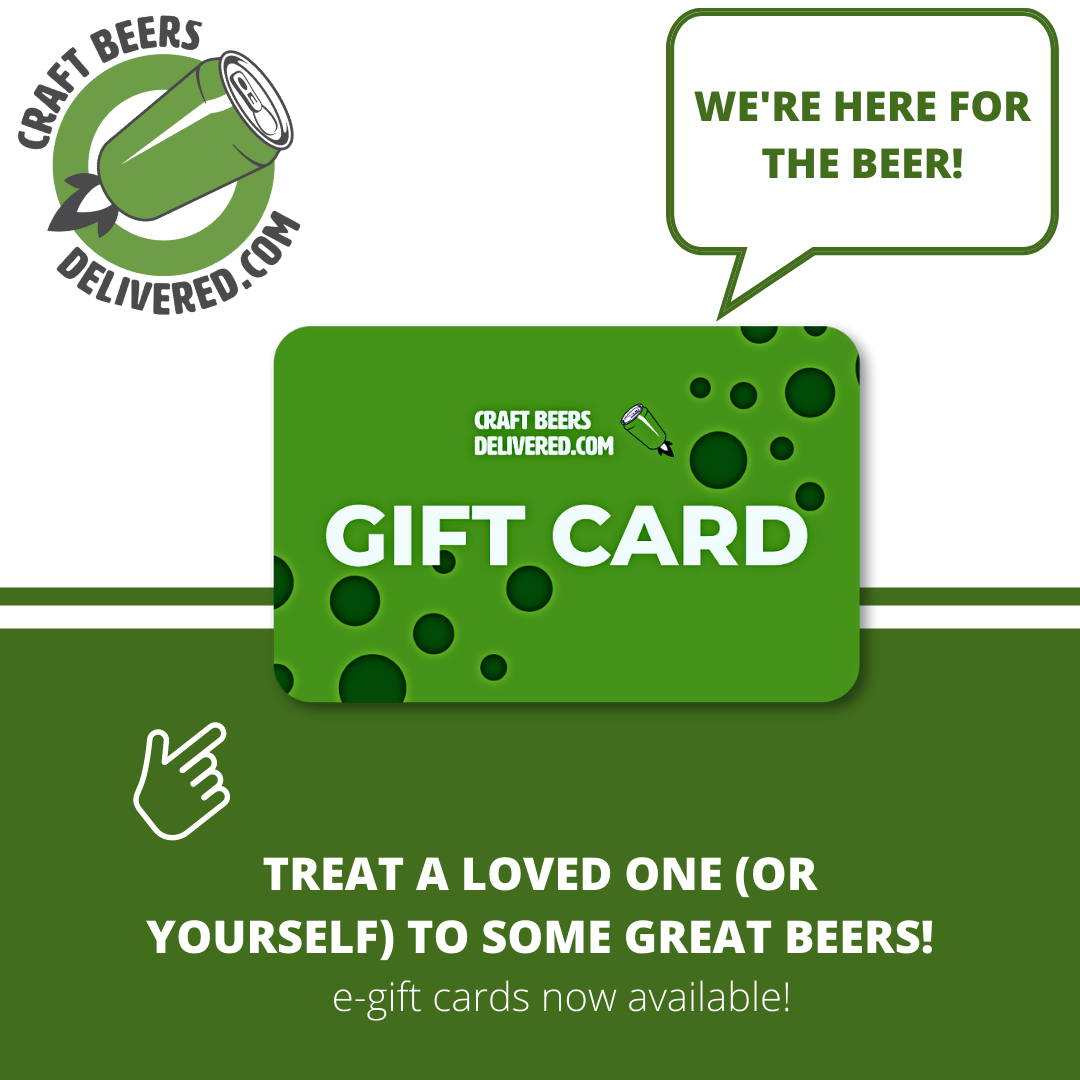 Still can't decide which beer might be the perfect one? Then why not treat a loved one (or yourself) to some great beers with our gift card options! Available from €10 upwards. Go on and treat yourself with the gift of beer, you know you've earned it!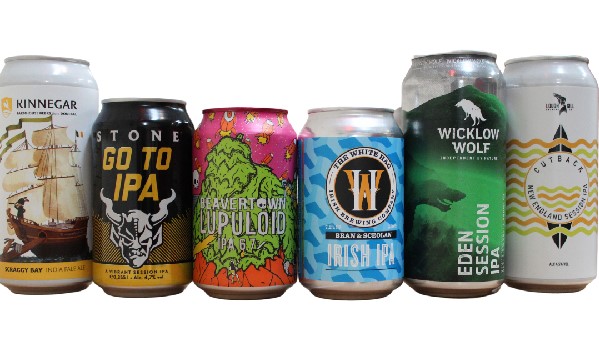 The perfect gift for that hop head in your life...and we know there is quite a few of them out there! This gift set includes six different IPAs handpicked from our resident beer enthusiasts to ensure you're getting all the best hoppy goodness out there in this pack!
ABV: * Various | €18.00
We hope you enjoyed our blog! If you still can't find that perfect beer, then be sure to browse our range of gift packs, limited editions, New In, and between here on Craft Beers Delivered! Lastly, make sure to follow us on our Instagram, Facebook & Twitter to see what we're getting up to such as our new in, sales, recommended brews, and competitions!
Want to receive more beer recommendations or know about the new beers as soon as they become available? Then be sure to subscribe to our newsletter at http://eepurl.com/hby4hb