Brewery of the Month 4 — Tom Crean Brewery
24 Feb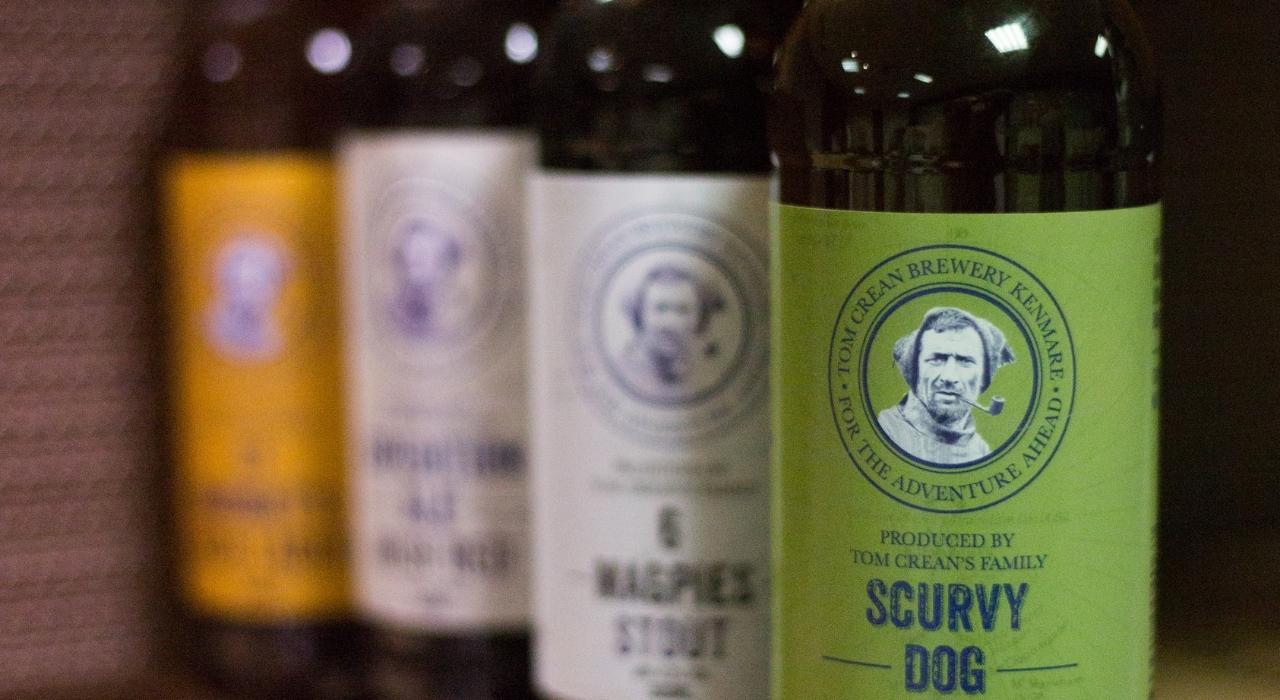 We are absolutely thrilled to introduce our fourth Brewery of the Month, the fantastic Tom Crean Brewery!
The Tom Crean Brewery is located in the idyllic town of Kenmare in Kerry on the West Coast of Ireland. The brewery was set up in late 2019 by Aileen Crean O'Brien (granddaughter of the famous Irish Antarctic explorer) and Bill Sheppard. Aileen Crean O'Brien brings years of experience in the drinks and hospitality industry while retired London Fire Fighter Bill Sheppard brings a fair share of adventure and brewing knowledge. The pair, both being adventurous travellers themselves, met while travelling in India.
We didn't make as grand a trip to Antarctica or India, but we did make the trek out to their base camp in Kenmare, Co. Kerry and were lucky enough to sit down and have a socially distanced chat with founders Aileen and Bill.
We talked about everything from Aileen's grandfather, their beers, building the brewery in the back garden of their restaurant, and an average day as a craft brewery and the challenges that come with it. We also discussed Aileen's trips to recreate part of her grandfather's adventures and what some of their favourite beers are.

View Part 1 of the interview HERE.